JMX in Hector
Hector is a Java client for Cassandra I've implemented and have written about before (here and here).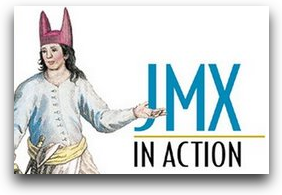 What I haven't written about is its extensive JMX support, which makes it really unique, among other properties such as failover and really simple load balancing. JMX support in hector isn't really new, but it's the first time I have the chance to write writing about it.
JMX is Java's standard way for monitoring applications. The default thrift cassandra client provides no JMX support at all so I figured you have to be crazy to run a cassandra client at such a high scale without being able to monitor it.
Here's the list of JMX attributes provided by hector
WriteFail - Number of failed write operations.
ReadFail - Number of failed read operations
RecoverableTimedOutCount - Number of recoverable TimedOut
  exceptions. Those exceptions may happen when certain nodes
  are under heavy load that they can't provide the service
RecoverableUnavailableCount - Number of recoverable
  Unavailable exceptions
RecoverableTransportExceptionCount - Number of recoverable
  Transport exceptions
RecoverableErrorCount - Total number of recoverable errors.
SkipHostSuccess - Number of times that a successful skip-host
  (failover) has occurred.
NumPoolExhaustedEventCount - Number of times threads have
  encountered the pool-exhausted state (and were blocked)
NumPools - Number of connections pools.
  This is also the number of unique hosts in the
   ring that this client has communicated with.
  The number may be one or more, depending on the load balance
  policy and failover attempts.
PoolNames - The list of known pools
NumIdleConnections - Number of currently idle connections
  (in all pools)
NumActive - number of currently active connections (all pools)
NumExhaustedPools - Number of currently exhausted
  connection pools.
RecoverableLoadBalancedConnectErrors - Number of recoverable
  load-balance connection errors.
ExhaustedPoolNames - The list of exhausted connection pools.
NumBlockedThreads - Number of currently blocked threads.
NumConnectionErrors - Number of connection errors
  (initial connection to the ring for retrieving metadata)
KnownHosts - the list of known hosts in the ring.
  This list will be used by the client in case failover is required.
updateKnownHosts - This is an operation that may be invoked
   by an admin to tell the client to update its list of known hosts.
  Usually this is done after the ring configuration has changed.
Performance Counters: (I used the mechanics of perf4j to implement those)
READ.success_TPS - Total Read Transactions Per Second
  (measured as the average over the last 10 seconds).
READ.success_Mean - The Mean time of successful read requests
  over the last 10 seconds.
READ.success_Min - Time in millisec of the fastest successful
  read operation (over the last 10 seconds)
READ.success_Max - Time in millisec of the slowest read
  (over the last 10 seconds)
READ.success_StdDev - Standard deviation of time of successful read
  operations (over the last 10 seconds)
WRITE.success_TPS - Total write transactions per second over
  (over the last 10 seconds).
WRITE.success_Mean - ...
WRITE.success_Min
WRITE.success_Max
WRITE.success_StdDev
READ.fail_TPS
READ.fail_Mean
READ.fail_Min
READ.fail_Max
READ.fail_StdDev
WRITE.fail_TPS
WRITE.fail_Mean
WRITE.fail_Min
WRITE.fail_Max
WRITE.fail_StdDev

This looks like this in jconsole (ignore the zeros, it's not real data…)